Organization Elevates its Capacity To Better Serve Schools, Systems, and Communities
Media Inquiries: Celia Alicata | celia@brightergood.com
(New York, NY — January 13, 2022) — Eskolta School Research and Design now works in three major regions across the U.S., Boston, New York City, and Washington, DC. Along with the growth in the newest regions—Boston and Washington, DC—Eskolta adds capacity with five experienced executives who take seriously their individual and collective roles in advancing culturally responsive sustaining education that fosters a culture of compassion, respect, and high expectations in public schools.
The leadership additions include: Nada Ahmed, executive director; Jamel Adkins-Sharif, director of Eskolta Boston; Makila Meyers, director of policy and research; Beshon Trusty, chief partnership and impact officer; and Tashaka Wynter, director of operations. The organization has been serving the New York City area with professional learning opportunities and coaching since 2010. To continue to build on the work, Eskolta expanded to Boston in 2019 and Washington, DC in 2021.
In a year of transformation and growth for the organization, leadership have committed with steadfast determination to help partners reimagine learning spaces and systems grounded in connection, joy, self-reflection, integrity, collaboration, and trust that center the humanity and contributions of Black, Indigenous, and other people of color (BIPOC) as well as other marginalized communities. 
"It is paramount that we integrate diverse voices into the education process while coming together to create shared learning and work in greater capacity to meet the needs of BIPOC students," said Nada Ahmed, Eskolta's executive director, who was hired in the summer of 2021. "Our organization centrally believes in engaging educators and underserved BIPOC students and families so that communities are not just talked about, but are included as active stakeholders in co-designing affirming schools and innovative learning models. As we expand geographically, we are also expanding our capacity to break down silos that prevent true community-oriented work and unequivocally address educational inequities driven by systems of racism and oppression in our nation. I am honored to have Jamel, Makila, Beshon, and Tashaka on our team as we strategically expand our impact."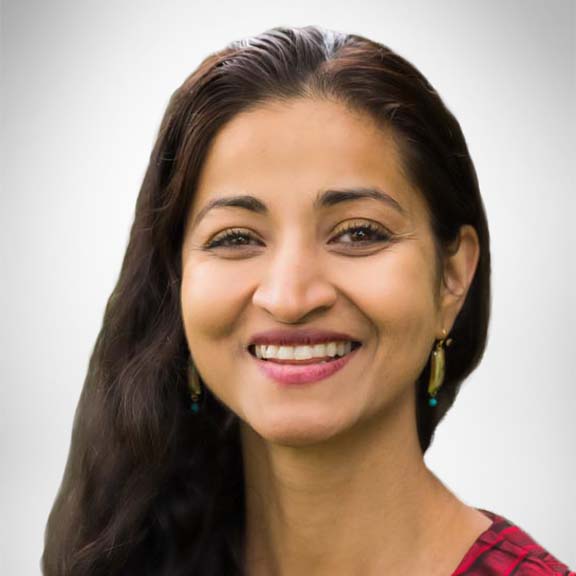 Nada Ahmed, Executive Director
Dr. Nada Ahmed has twenty two years of experience working with under-resourced communities and schools around the U.S. Her teaching experience spans from teaching students in early childhood, childhood, and middle school through higher education. She has worked in districts and non-profits around the U.S. providing coaching and coaching to youth, educators, and leaders. She has also supported planning partners at different stages of starting innovative schools nationally and internationally. Dr. Ahmed's research, teaching, leadership and practice interests are centered on fostering social, racial and cultural justice in marginalized schools and communities. 
She holds a Ph.D. in Education Research from Kings College, University of London; M.S. in Elementary Education from Bank Street College, B.A. in Psychology from Pennsylvania State University; and has received training in administrative innovation leadership from Get Smarts School and St. John's University, and creative arts therapy from The New School.
Nada lives in NYC with her two daughters and husband.
Jamel Adkins-Sharif, Director, Eskolta Boston
Jamel Adkins-Sharif holds an EdD in Urban Education, Leadership and Policy Studies from the University of Massachusetts-Boston. His research explores social justice leadership, race and equity in schools. Jamel has had a successful career as a special education teacher of history and mathematics in New York City. In Massachusetts, Jamel was founding principal of an elementary charter school in Springfield, and a district middle school in Cambridge. 
Jamel also led and helped overhaul an alternative high school program in Randolph. Additionally, he served two terms on the Principal's Advisory Cabinet of the Massachusetts Department of Elementary and Secondary Education, and currently consults with the Department on culturally proficient school improvement. Jamel lives in Cambridge with his wife, and has two sons attending college.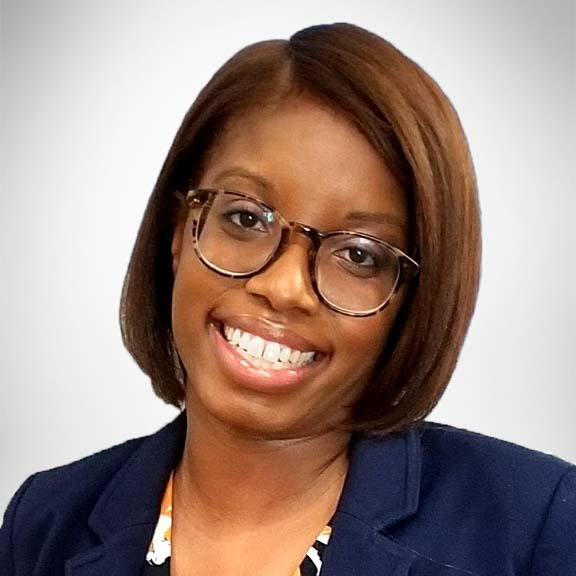 Makila Meyers, Director of Research and Policy
Dr. Makila Meyers, a former New York City public school teacher, holds an Ed.D from Teachers College, Columbia University. She earned her B.A. at the University of Michigan, Ann Arbor and her M.A. at New York University, Tisch School of the Arts. Makila worked as a teacher educator at the City University of New York and Brooklyn College before completing her postdoctoral research at the New York State Education Department. Her work at NYSED included the development of the state's Culturally Responsive-Sustaining Framework and supporting the New York State Integration Pilot.
Most recently, she served as Special Assistant at the Rhode Island Department of Education where she supported the Commissioner's internal and statewide equity Agenda. While a third-generation New Yorker, Makila currently lives in Rhode Island with her partner, son, and daughter. When she's not working or reading, she's helping her son navigate the challenges of elementary school friendships or watching CoComelon with her daughter.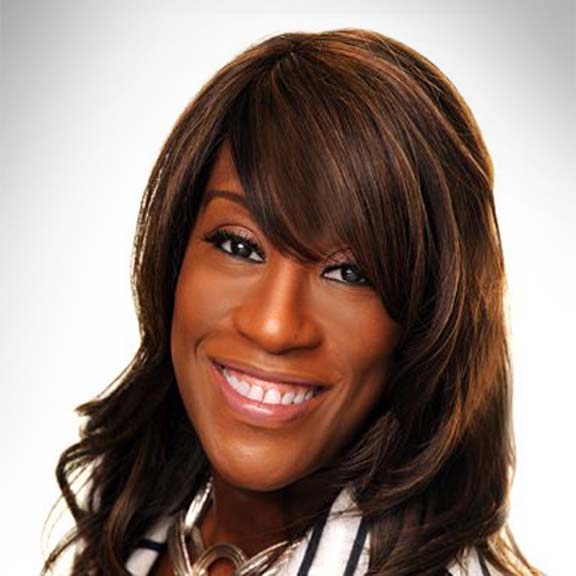 Beshon Trusty, Chief Partnership and Impact Officer
Dr. Beshon Trusty has spent the past 23 years of her professional career using the transformative power of education to change the lived experiences and access to opportunities for students, families, and communities. Her early exposure into the realities of cultural capital and educational inequities ignited her passion to become a youth advocate and an educator. Beshon has partnered with school districts across the country to provide leadership and guidance on comprehensive and strategic initiatives that improve student attendance, strengthen student achievement, and cultivate school climates that are conducive to positive engagement, lifelong learning, and safety for everyone.
A native New Yorker, Dr. Trusty currently resides in Maryland with her family. She holds a Ph.D. in Language, Literacy and Culture from the University of Maryland-Baltimore County and a MPA with a concentration in nonprofit management from the City University of New York-Baruch College.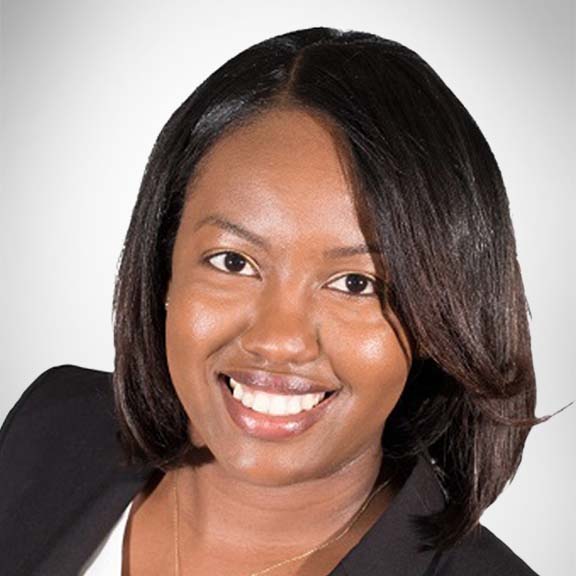 Tashaka Wynter, Director of Operations
Tashaka Wynter has served low-income children, families, and other marginalized populations in several different capacities for the past 14 years. Her social service and nonprofit experiences range from Case Management Services, Foster Care Prevention, Youth Development, and Early Childhood Education. Most recently, Tashaka operated as the Assistant Department Director for Early Childhood, School Aged Programs and Community School Programs at BronxWorks, a social service organization in the Bronx. 
Tashaka served as the Vice President for the New York Urban League Young Professionals Executive Leadership Team from 2018-2020. She also served on the Advisory Board for Bank Street College of Education Early Childhood Urban Education Initiative and was recently appointed as the Operations Officer under the Jamaica Diaspora Taskforce Action Network (JDTAN). 
Tashaka obtained her master's degree in Social Work from Hunter College School of Social Work and is a Licensed Master Social Worker in New York State. She is also a graduate of the New York Community Trust and Baruch College Executive Leadership Fellows Program and the Columbia University/BOCES College Education Policy Fellowship Program (EPFP).
About Eskolta School Research and Design
Eskolta School Research and Design is a nonprofit consultancy that works with educators and districts to foster cultures of compassion, respect, and high expectations in alternative and traditional high schools serving students ages 16–21. Through professional learning opportunities and coaching in continuous improvement, research, and documentation of strong practices, our work helps transform teaching and learning systems and structures at the classroom, school, and district levels so that previously underserved students are afforded true opportunities to succeed. We envision learning spaces and systems grounded in connection, joy, self-reflection, integrity, collaboration, critical action and trust that center the humanity and contributions of BIPOC and other marginalized communities.