The Eskolta Network
Connecting Educators. Transforming Learning.
The Eskolta Network is an improvement community designed to connect educators in the shared challenge of transforming learning for high school students who have been under-served by our school system. Drawing on current research, participating schools work together to explore problems, create practices and tools, test and modify them, and measure their impact. Together, we aim to confront the educational inequities driven by systems of racism and oppression in our nation and improve academic outcomes for students so they can thrive in high school and beyond. 
The Challenge
Our school system has failed too many youth, especially students of color and those living at or near poverty. Structures within public education often reflect systems of oppression in our nation as a whole. Through the Network, we aim to give educators the time, space, and support to foster a culture of compassion, respect, and high expectations in their schools, so students who were once left behind can thrive.
Focus Areas
Network participants pick one or more of the following three areas to focus on:
Mastery Based Learning: Create classroom routines, lessons, and units that focus on development of specific explicit skills for comprehension. Example: A Bronx, NY school designed a grading system based on progress on competencies. Students are expected to revise until they demonstrate proficiency in each skill.
See our report here.
Strengths Based Culture: Develop classroom and counseling environments that cultivate a sense of efficacy, belongingness, and purpose. Example: A Queens, NY school developed a process for every counselor to reflect with students on their own mindsets and redesigned courses with student input to motivate them.
See our report here.
Transparent Actionable Feedback: Create routines for students to get supportive critical feedback on their growth in school to help them learn from assessments. Example: Teachers at a Bronx, NY school developed multiple tools for giving immediate skill- based feedback to students while monitoring learning during class time. One period a week was scheduled for one-on-one feedback and guidance.
See our report here. 
Multiple Years of Involvement
There are three phases that a school can be in over the course of multiple years. Eskolta will work with each school principal to identify a team composed of 3-5 educators to lead the work.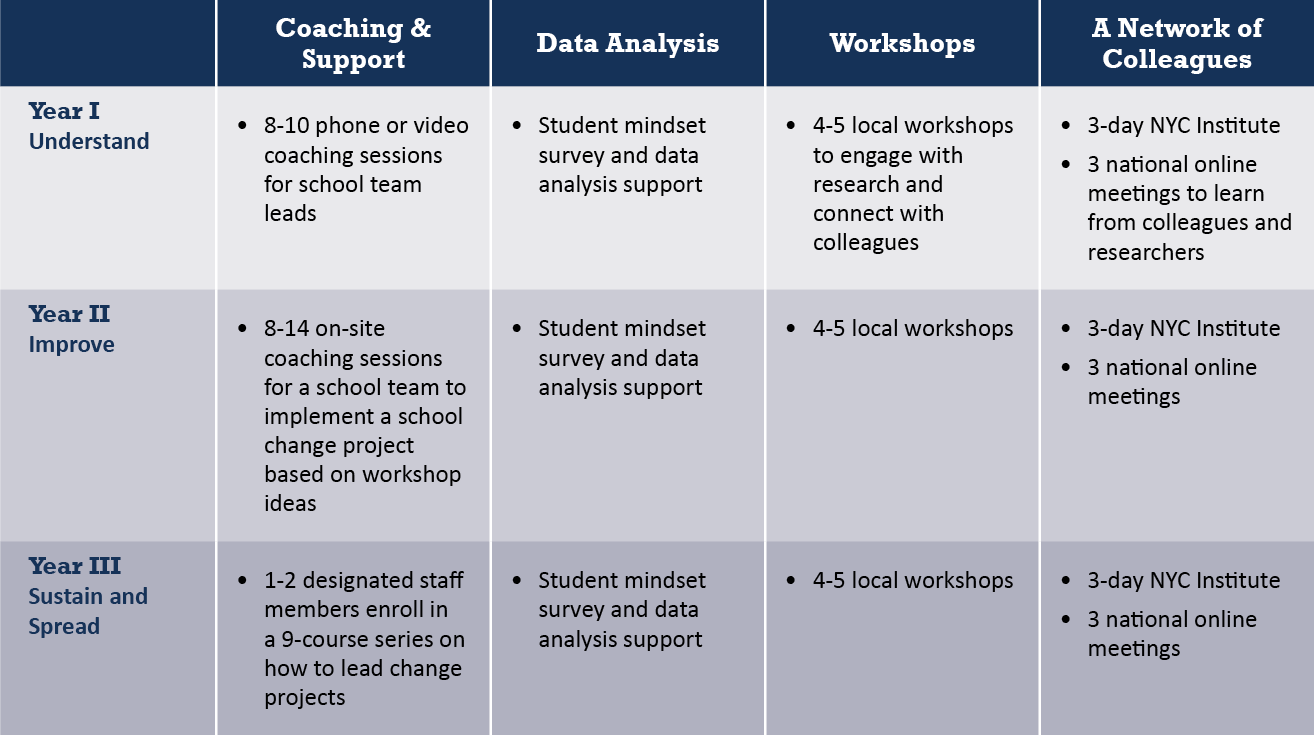 Interested in applying to the
2020-21 Eskolta Network cohort?