"I think it's easy to 
just

 throw a policy at 

teachers

 and to tell them, 'Do this,' but what Eskolta has been doing is facilitating that process and fostering our own learning, because 

just

 

like

 our 

students

, we are also 

learners

."
Since 2010, Eskolta has worked with educators and schools all around New York City to re-engage students at risk of dropping out. Together, we're making high school graduation possible for more students. The following impact data comes from 2018-19 academic year projects.
Student Outcomes
Educators in our networks and school improvement projects create and then test classroom practices designed to improve student outcomes across a range of different areas.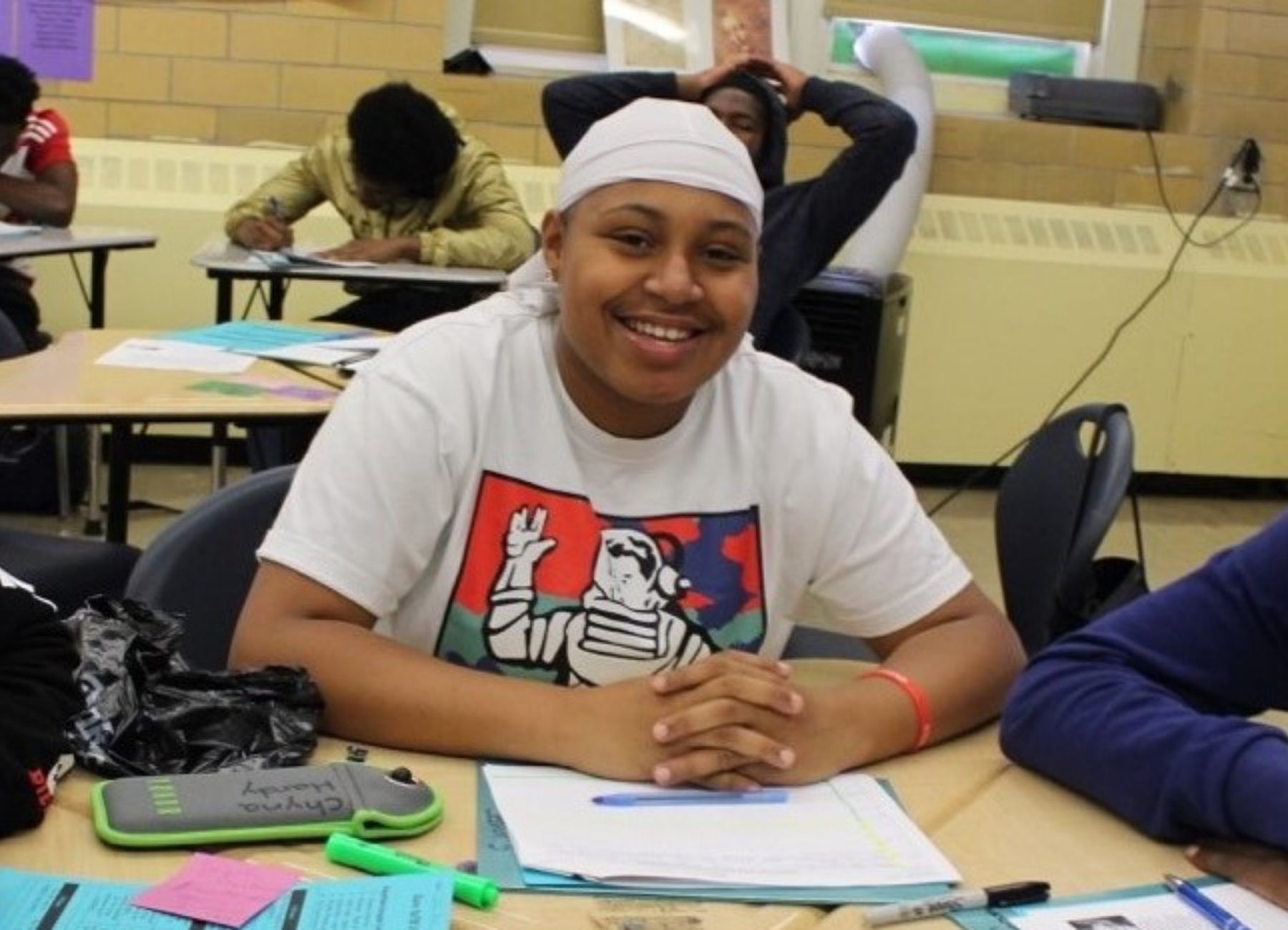 Meet Chyna.
Eskolta's work in schools reaches thousands of students each year. Chyna, a senior at Voyages South Preparatory High School, shares about how a change in mindset resulted in a big impact in her learning.
of educators report their students were tracking and monitoring their own growth in the classroom
of educators agree that more of their students are demonstrating key academic skills in the classroom
of educators report their students were persisting through challenging work more frequently
Educator Outcomes
Across different projects, educators learn new practices or further develop existing ones, ranging from conducting effective teacher-student conferencing on academic skills, to teaching goal setting and metacognition, to building students' persistence in the face of academic challenges. This year we added rigor to our quantitative methodologies for increased accuracy when calculating reach numbers.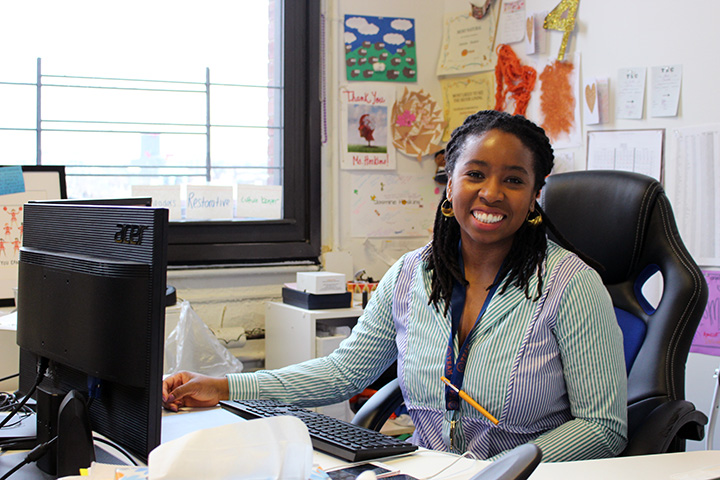 Meet Jasmine.
Each year, a cohort of talented educators who have previously participated in our school design projects are selected as Eskolta Fellows. Jasmine Hoskins, the social studies department head at Urban Dove Team Charter School in Brooklyn, explains how she has used her learning as a fellow to change the landscape of collaboration in her school.
of educators report increasing the frequency of practices that cultivate a classroom environment that fosters learning mindsets
of educators report improving how they communicate with students about progress in the classroom
of educators report more frequent collaboration with fellow teachers to improve their instruction