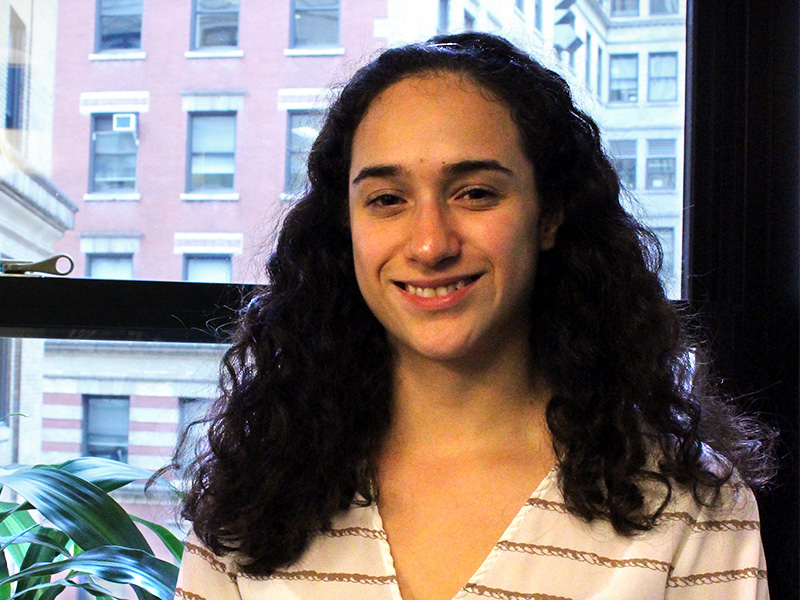 Sara Arcia
Office & Program Associate
sarcia@eskolta.org
Sara Arcia graduated with a B.A. in Sociology and Latin America and Latinos Studies at The City College of New York. Having attended diverse school systems in different states within the U.S. has equipped her with an understanding of educational inequalities. Throughout her undergrad she tutored young minority students from urban public schools, served as president of the Sociology club at City College and researched racial/ethnic inequalities within the education system. In the future, Sara hopes to serve as a college counselor to high school students. Areas of interest include education, racial/ethnic identity, animal behavior and wildlife conservation. In her spare time she enjoys reading, listening to music, drawing and spending time with friends and family.
Aaron Boyle
Senior School Design Partner
aboyle@eskolta.org
(917) 388-3389 ext. 303
Aaron Boyle has worked in New York City transfer schools since 2003. As a founding team member of Bushwick Community High School, which came out of the former Outreach Center system, he worked in the roles of science teacher, data specialist, and lead teacher. More recently, Aaron has worked as a consultant to multiple schools in the design and implementation of innovative initiatives, as well as in research and analysis to inform school-, network-, and district-level planning. As Senior School Developer at Eskolta, he leads various efforts to redesign practices at schools affiliated with Eskolta. Aaron holds a B.S. in Biochemistry from the University of Michigan, an M.A. in Science Education from Teachers College, and an M.S.Ed. in Educational Leadership from the SAM Leadership Program at the Baruch School of Public Affairs. He is also a former Peace Corps Volunteer, teaching science and organizing HIV/AIDS programs for two years in Kenya. When not working on Eskolta projects, Aaron enjoys riding his bike and going to playgrounds in Brooklyn with his kids.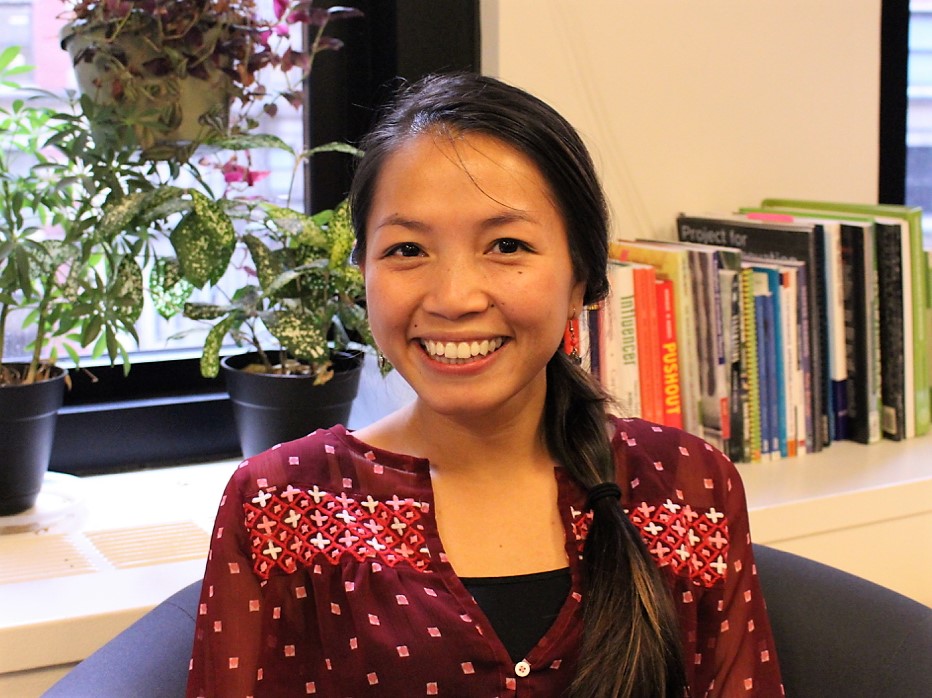 Mai Brand
Development Manager
mbrand@eskolta.org
Mai Brand has a background in fundraising and community development. She worked as a Community Service Coordinator at Loyola University Maryland, where she connected students and staff to volunteer opportunities with Baltimore nonprofits. After graduating from Loyola, Mai worked for Equal Justice Works, a nonprofit dedicated to supporting public interest attorneys. As the Fellowships and Advancement Specialist, she supported key fundraising projects, including an annual gala that raised $3 million. Mai went on to work for Food & Friends, a nonprofit serving critically ill children and adults. In the role of Corporate and Foundation Gifts Associate, she developed and implemented strategies to establish and retain corporate and foundation funding and programmatic partnerships. Mai's next move was to Hanoi, Vietnam, where she worked for a national newspaper and an online marketing startup, as well as travelled extensively throughout Southeast Asia. In her current role at Eskolta, Mai works on expanding funding and partnerships for the organization. Mai holds a B.A. in Global Studies and Business from Loyola University Maryland. She loves to travel, spend time in nature, and hang out with family and friends.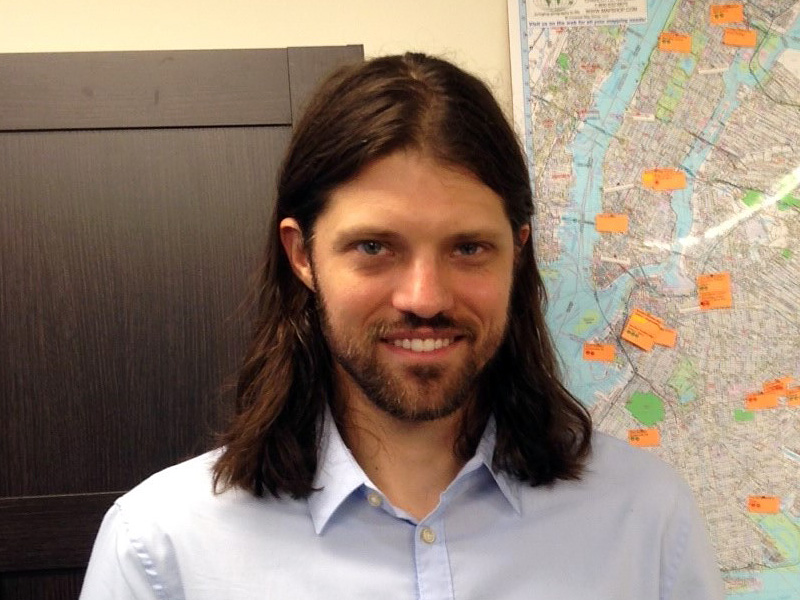 Mike Davis
Manager of Operations
mdavis@eskolta.org
(917) 388-3389 ext. 309
Mike Davis joined Eskolta in 2011. As Manager of Operations, he is responsible for maintaining the financial and business operations of the organization. He is proud to be part of this passionate team which is committed to positive change in the New York City education system.  Mike has a background in law.  While in law school, he enjoyed working as a student attorney with the UK Legal Clinic providing legal services to students and needy families.  Mike holds a B.S. in Management from Purdue University's Krannert School of Management and a J.D. from the University of Kentucky College of Law.  Outside Eskolta, Mike is a jazz bassist and enjoys spending time with his wife and son.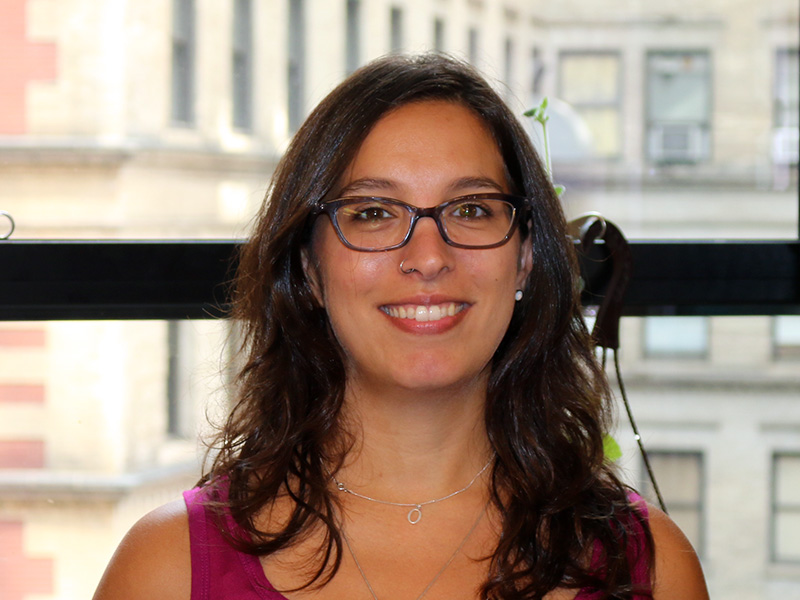 Nicole DeFino
Senior School Design Partner
ndefino@eskolta.org
(917) 388-3389 ext. 306
Nicole DeFino has worked in the field of education since 2003.  She believes that all students can learn and that valuing a young person's experience and recognizing their strengths are at the heart of this work.  As a founding team member at West Brooklyn Community High School, Nicole has been working with over-age and under-credited youth since 2006 in the roles of ELA teacher, Instructional Support Specialist, and Assistant Principal.  As a Program Facilitator at Eskolta, she supports the development and implementation of projects within schools Nicole holds a B.S. in Marketing from the University of Maryland, an M.A. in English Education from Brooklyn College, an M.S.Ed. in Educational Leadership from Baruch College, and graduated from NYC's DOE Leaders in Educational Apprentice Program (LEAP). In her spare time Nicole can be found baking in her kitchen or exploring Brooklyn with her husband and daughter.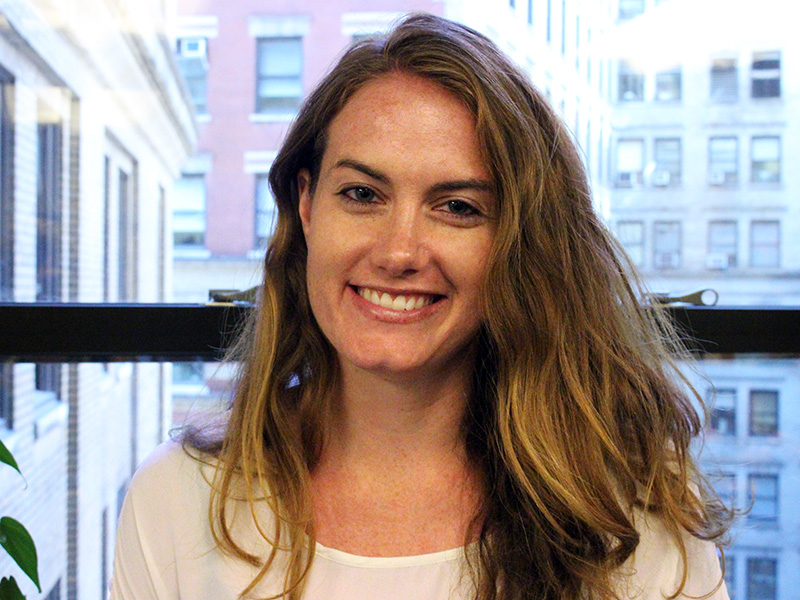 Jamie Ferrel
Research and Design Facilitator
jferrel@eskolta.org
Jamie has been working in the field of education in New York City since 2007 as a middle and high school educator. Most recently Jamie worked as a founding member of ROADS Charter High School's Bronx campus as the Director of Special Education and Director of Curriculum & Instruction. Prior to joining the ROADS team, Jamie completed her Ed.M. in Education Policy and Management at the Harvard Graduate School of Education as an Urban Scholars Fellow. Before enrolling in the program, Jamie taught middle school special education at Mott Hall V in the Bronx, beginning as a Teach for America corps member. Jamie holds a B.A. in History from Northwestern University and a M.S.T. in General and Special Education from Pace University. In her spare time Jamie loves to hike, ski and visit her home state of Michigan to spend time on the lake.
Cara Frattasi
Manager of Special Operations
cfrattasi@eskolta.org
(917) 388-3389 ext. 312
Cara Frattasi has worked in the education field since 2005 as a consultant and researcher. Her diverse experience spans quantitative and qualitative research methodologies, program evaluation plan design, client relations, and sourcing critical funding opportunities. At Eskolta, Cara supports the development and implementation of projects designed to facilitate and ensure positive change in public education, both at the school and district levels. Prior to joining Eskolta, Cara served as the Associate Director of Research and Evaluation for the New York City Leadership Academy (NYCLA), where she created and implemented comprehensive evaluation plans to assess program efficacy and identify areas for program enhancement. In addition, she worked with NYCLA's national clients on evaluation work designed to assess the effectiveness of principal preparation programs in other school districts and education departments. Earlier in her career, Cara served as Associate Director of Development at Columbia University, where she collaborated with senior staff and faculty to identify key funding sources for programs and research. Cara earned her B.A. in Political Science from Loyola University Chicago and her M.P.A. in Policy Analysis from NYU's Wagner School of Public Service. She is a New York City native and public school alum, and lives in Queens with her husband and two daughters.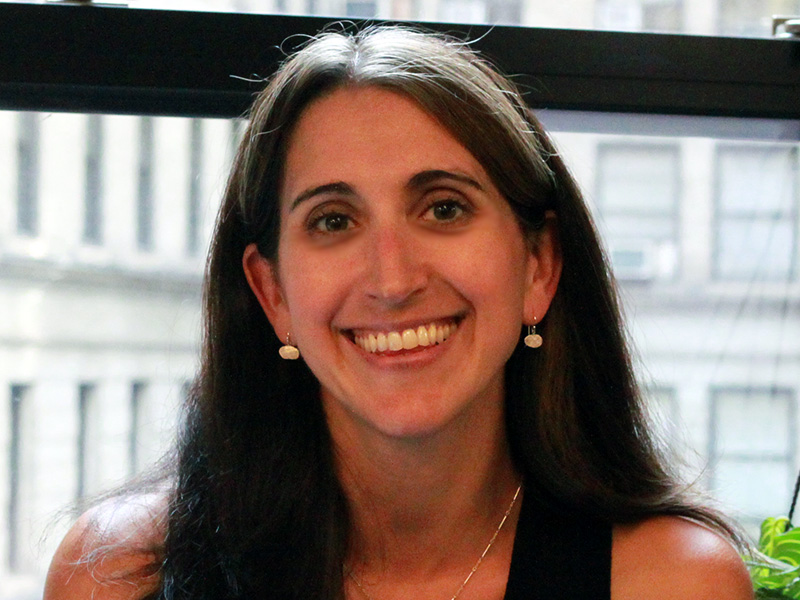 Jessica Furer
Associate Director
jfurer@eskolta.org
(917) 388-3389 ext. 302
Jessica Furer has worked in the field of education since 1999. She began her career as a high school social studies teacher at private schools in Philadelphia and New York City. Since then, she has held positions at the New York Community Trust and the New York City Department of Education. Most recently, Jessica worked as a Senior Program Officer for Transfer Schools at New Visions for Public Schools. While at New Visions, she provided guidance and support to teams of educators to create and launch six transfer schools and co-led the implementation of a data management system at twelve transfer schools. As Associate Director at Eskolta, Jessica is responsible for managing key projects. She holds a B.A. in history from Yale University and an M.P.A. from New York University Wagner School of Public Service.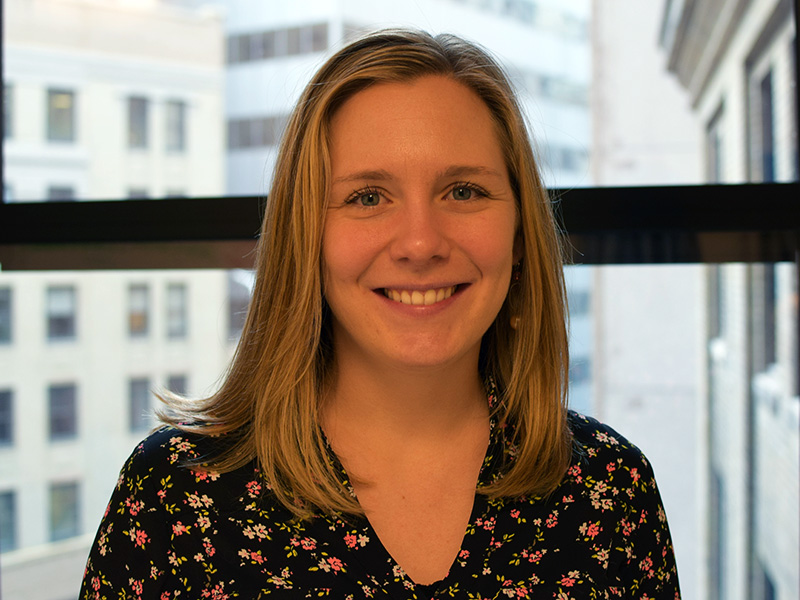 Katie Gleason
Research and Design Facilitator
kgleason@eskolta.org
(917) 388-3389 ext. 313
Katie Gleason has a background in both education and public policy. She began her professional career teaching eighth-grade English language arts in the Bronx, then serving in an administrative capacity for several years at a high-performing charter school in Brooklyn. More recently, Katie has worked as an applied researcher for international nongovernmental organizations. She spent time living in Uganda, working with a number of organizations there to evaluate programs, design and implement research projects, and develop results-based management frameworks and monitoring systems. As a Project Associate with Eskolta, Katie supports a number of school-based projects, as well as organizational development work. Katie holds a B.A. in English Literature from the University of Michigan, an M.S.T. in Adolescent Education from Pace University, and an M.P.P. from the Harvard Kennedy School. In her spare time Katie enjoys reading, traveling, and taking her dog to the dog park.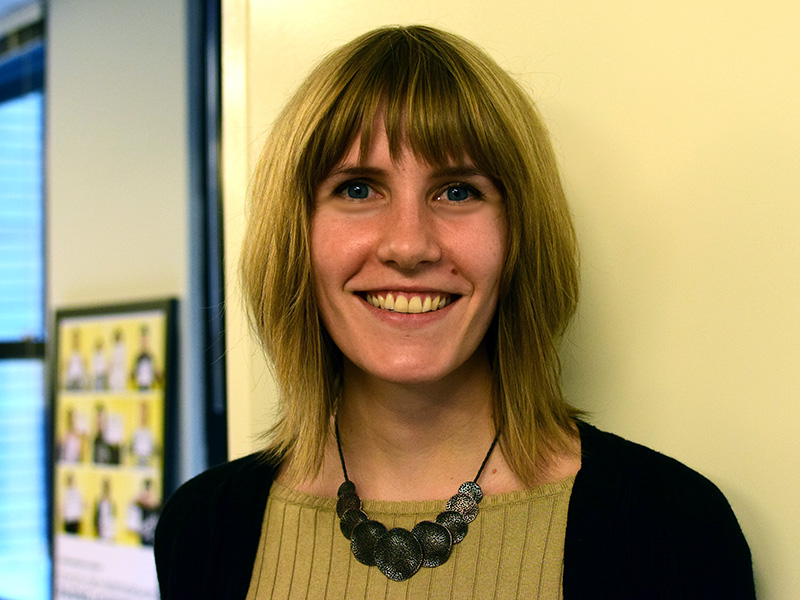 Savanna Honerkamp-Smith
Manager of Communications and Design
shonerkampsmith@eskolta.org
(917) 388-3389 ext. 308
Savanna Honerkamp-Smith has experience developing curricula and teaching K–12 students in rural and urban communities in Honduras. At Eskolta, Savanna works with school teams to test out new interventions in the classroom using improvement science methodology. Additionally, as Eskolta's Lead Designer, she creates layouts and visuals for Eskolta's public-facing materials. Savanna holds a B.A. in International Studies and Spanish from the University of Oregon and an M.P.A. in Development Practice from Columbia University School of International and Public Affairs. She also served as a Peace Corps Volunteer in Honduras, where she worked with coffee farmers in protected areas management and environmental education. In her spare time, Savanna enjoys drawing and painting with oils. Her favorite subjects are primates and marine life.
Emily Kleinman
Senior School Design Partner
ekleinman@eskolta.org
(917) 388-3389 ext. 307
Emily Kleinman has worked in the field of education since 2006. As a former high school history teacher and department head in a progressive independent school in Washington, D.C., she focused on two of her primary educational interests: curriculum design and instructional coaching. At Eskolta Emily supports the development and implementation of projects within schools as a Research and Design Facilitator. She holds a B.A. in History from Columbia University and an M.A. in Education Policy, Organization, and Leadership Studies from Stanford's Graduate School of Education. In her spare time while in the city, Emily likes to cook, read, and run. Whenever she can sneak out of the city, though, she loves to go hiking and enjoy the outdoors.
Alaina Leggette
Program Intern
aleggette@eskolta.org
Alaina Leggette is a first year MPA student studying Urban and Social Policy at Columbia University's School of International and Public Affairs. Prior to graduate school, Alaina was a Teach for America Corp member who taught 11th grade Physics teacher in Dallas, Texas. Her work in the classroom exposed her to inefficiencies in schools and made her passionate about finding solutions to progress student learning; thus, she loves supporting Eskolta's Green Team as an intern. She holds a B.S. in Economics with Financial Applications and a B.A. in Biology from Southern Methodist University, and in her free time, she enjoys exploring New York City, the new place she calls home.
Benjamin Lorr
Research and Design Facilitator
blorr@eskolta.org
Benjamin Lorr began working in New York City Public Schools in 2002 as a science teacher. A founding member of Bushwick Community High School, he taught urban ecology and health/sex-ed, while serving on the School Leadership Team and founding a student run vegetable garden that produced a bounteous crop of broccoli each year. After leaving the classroom, he spent several years mentoring science teachers around the city before transitioning into systems-level consulting work that has ranged from facilitating department level inquiry teams to evaluating charter schools around the state for SUNY. He graduated from Columbia University with a degrees in Environmental Biology and Creative Writing. As the for the obligatory color/trivia: He believes bikes are a poor form of exercise but the ultimate way to get around a city, enjoys hiking whenever possible, and has had his work moonlighting from education as a non-fiction writer featured everywhere from the BBC World News Tonight to the New York Times.
Karenna Martin
Project Associate
kmartin@eskolta.org
Originally from upstate New York, Karenna is a graduate of Princeton University and holds an A.B. in Sociology with special focuses on education and technology. Before joining Eskolta, Karenna worked in classrooms and community centers all over New York City designing data and reporting systems in support of a team of public health educators from New York Common Pantry. During her time at Princeton, she worked as an in-depth interviewer for the Department of Sociology and as a qualitative research associate at a farm-to-school nonprofit. The daughter of two public school teachers, Karenna is passionate about the field of public education and loves working alongside educators. In her free time, she enjoys watching baseball (go Red Sox!), seeing live music, and learning Spanish.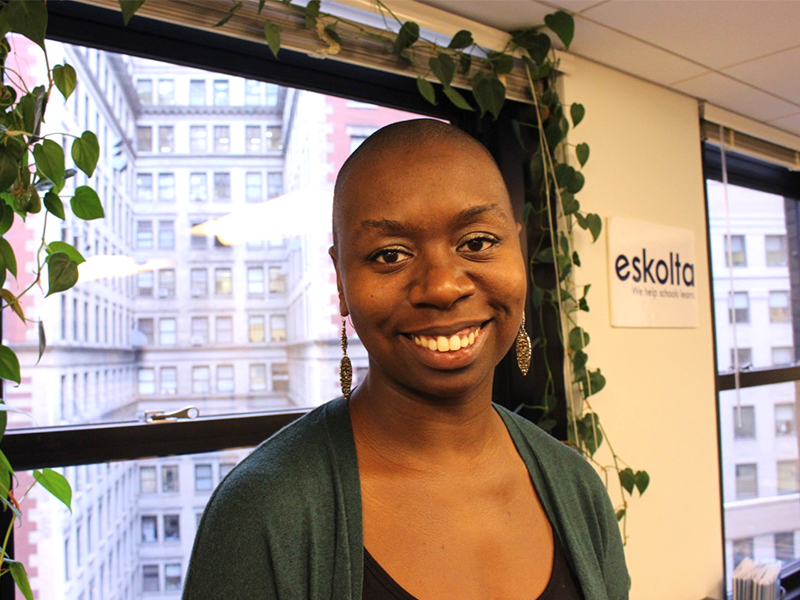 Sable Mensah
Research and Design Facilitator
smensah@eskolta.org
Sable Mensah was born and raised in New York City, where she attended the Bronx High School of Science. At Swarthmore College, she discovered the rage, passion and power of Black history that led to her commitment to transforming education for students of color. After graduating, she returned to New York as a 2011 TFA Corps Member. While in the classroom, Sable completed her Master's of Arts in Teaching in General Childhood Education as a member of the 2013 inaugural class of the Relay Graduate School of Education. Since then, Sable has taught various subjects and grades across New York City, which included 2nd Grade at Excellence Girls Charter School, 5th and 6th Grade Science at Girls Prep Lower East Side and 7th Grade History at KIPP Washington Heights Middle School. She has also worked as a Teacher Development Coach with NYC Teaching Fellows and is now working with Eskolta School Research and Design as a Research and Design Facilitator. Sable seeks to support the growth, development and visibility of people of color, women, and queer people within and beyond education. Sable enjoys feeling connected to nature, reading, doing yoga, eating and cooking as a vegan, and exploring Brooklyn with her girlfriend.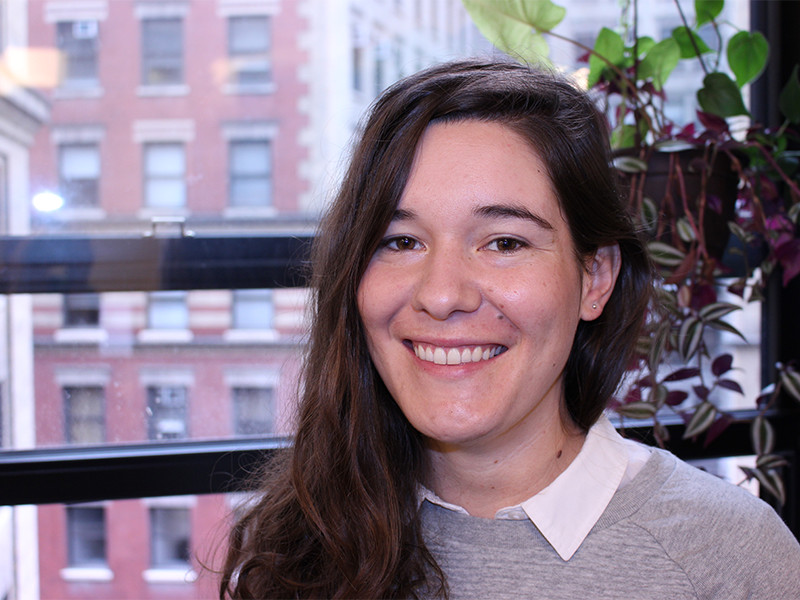 Catherine Pratt
Research and Design Associate
cpratt@eskolta.org
Originally from Seattle, Washington, Catherine initially gained experience with research through working in Monitoring and Evaluation of development interventions in South Sudan. This work took her to Uganda, Kenya, and Somaliland. She received a Bachelors Degree in Near Eastern Languages and Civilizations from the University of Washington in 2011, and spent the year directly following her graduation working as a kindergarten teacher in Cairo, Egypt. She received a Masters in Public Administration in Development Practice from Columbia University's School of International and Public Affairs in May 2016, where she focused on program evaluation. Areas of interest include education, early childhood development, and research. During her free time Catherine enjoys exploring New York on her bike.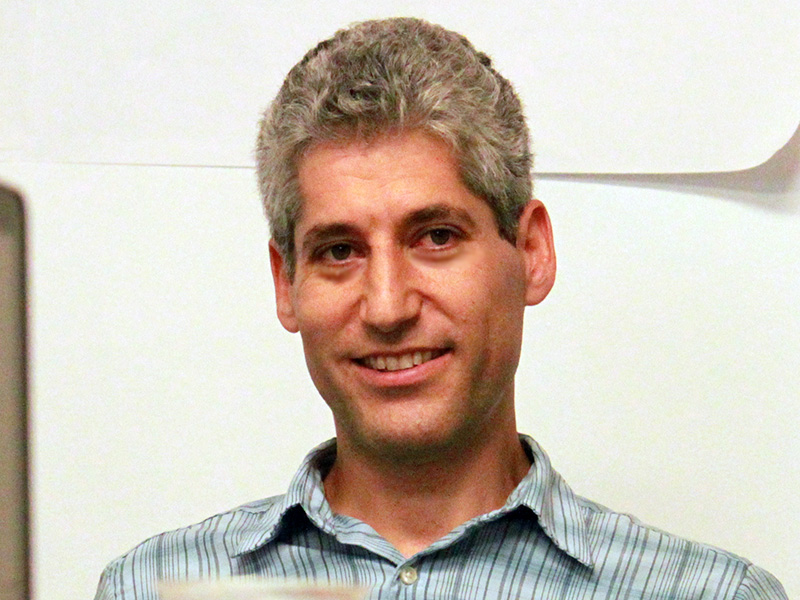 Michael Rothman
Executive Director
mrothman@eskolta.org
(917) 388-3389 ext. 301
Michael Rothman has worked with public schools since 1998. In addition to working in the Massachusetts Department of Education, the New York City Department of Education, and New Visions for Public Schools, Michael previously served as the Executive Director of the Project for School Innovation, a nonprofit organization he helped found to act as a grassroots network for public school educators to share success and drive school change. Michael founded Eskolta in 2010 after realizing the need for educators to have a deeper level of assistance to realize their vision for education, and seeing the need for an organization committed to Eskolta's values. Michael has authored and edited various articles and studies of effective practices in education and has presented at conferences of the National Board for Professional Teaching Standards, the National Staff Development Council, and the U.S. Department of Education. The nonprofit organizations he founded have been highlighted in studies by Jobs for the Future and the Progressive Policy Institute.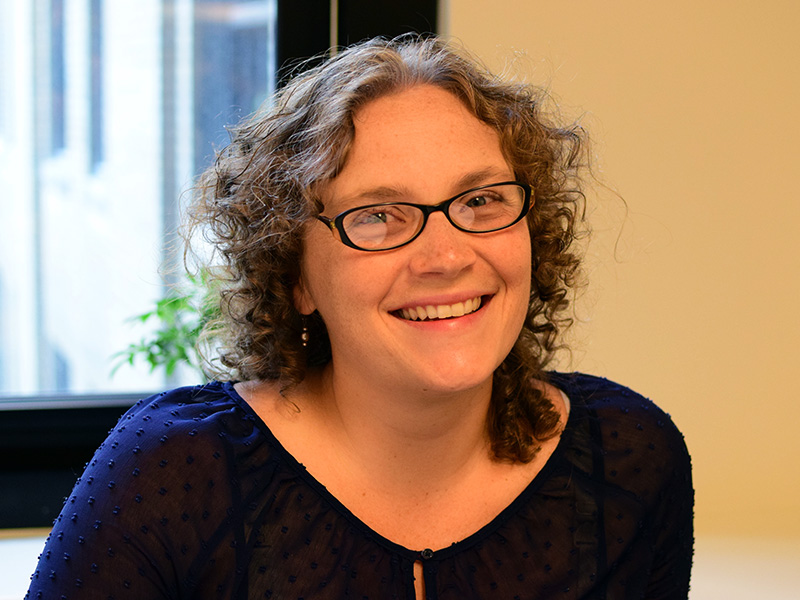 Alicia Wolcott
Senior School Design Partner
awolcott@eskolta.org
(917) 388-3389 ext. 304
Alicia Wolcott has worked in the field of education since 2005. With a background in literacy and English Language Learning, she has taught English in Hungary and in Rwanda, where she also facilitated teacher-trainings and co-directed a small nonprofit providing creative-writing workshops for Rwandan youth. Alicia has developed and published a case study for UNICEF in India, and performed a qualitative assessment for the United Nations Country Team in Ghana. She has worked with New York City transfer schools while in the former Office of Multiple Pathways to Graduation at the Department of Education. As Senior School Developer at Eskolta, she leads various efforts to redesign practices at schools affiliated with Eskolta. Alicia holds a B.A. from Brown University in Theatre Arts and Architectural Studies and an M.P.A. from New York University's Wagner School of Public Service in International Policy and Management. In her spare time Alicia enjoys hanging out with her son, Salim, and new baby daughter, Siata.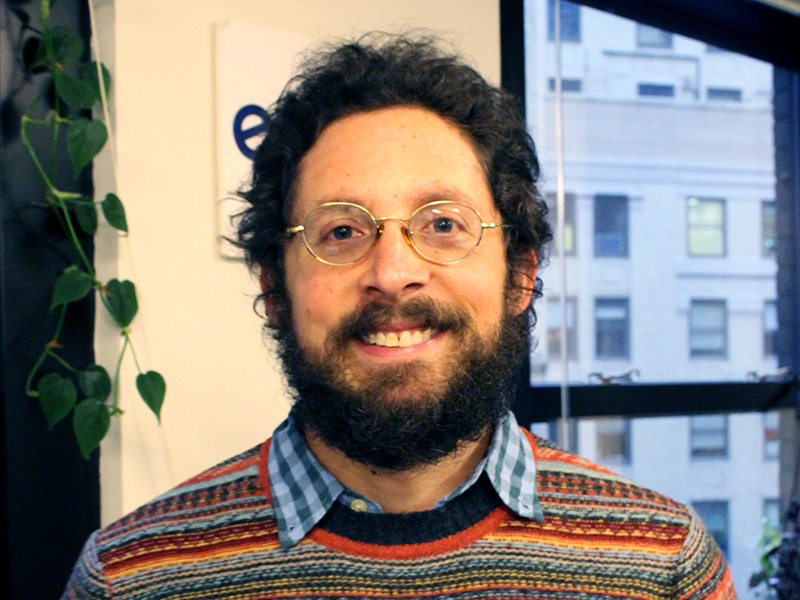 Brian Zimbler
Research and Design Facilitator
bzimbler@eskolta.org
Brian Zimbler is a social worker with a decade of experience working with teens and their families in the NYC public school system. He worked for Good Shepherd Services, in their Alternative School Division, first as an Advocate Counselor at South Brooklyn Community High School, and most recently as the Assistant Director/Parent Coordinator of Brooklyn Frontiers High School. Brian strongly believes in youth development, strength-based practice, and conflict resolution as a way of life. Brian received his B.A. from the New School for Social Research and his M.S.W from Hunter College School of Social Work. Brian lives in Brooklyn with his wife and daughter, and is an artist and writer.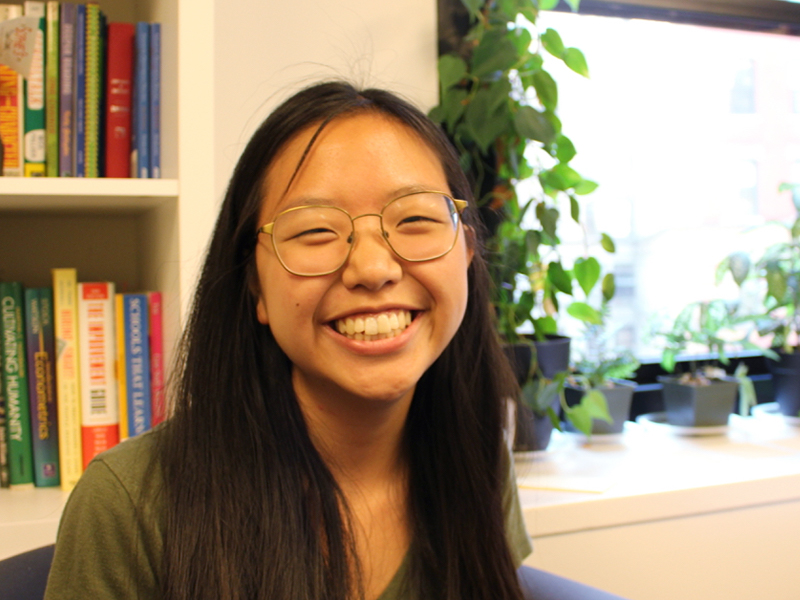 Amy Zhao
Communications and Development Intern
Azhao@eskolta.org
Amy Zhao graduated from Northeastern University with a B.S. in Chemical Engineering and a minor in Writing. At Northeastern,  Amy found passion for language and cross-cultural exchange through working in the Writing Center, conducting qualitative research about the negotiations students of color make in writing to different audiences, and leading  recruitment and fundraising efforts for an alternative spring break trip exploring race, justice, and faith. She is now preparing for her upcoming year teaching English in Thailand as a Fulbright Scholar, which she hopes will connect her interest in cultural exchange with her interest in education. As a summer intern at Eskolta, she will be supporting the Communications and Development team. In her spare time, Amy enjoys learning Thai, cooking, and attempting to learn how to play basketball.