The Celebration
On October 23rd, Eskolta will host its second Annual Change Makers Reception to celebrate and honor Change Makers on the national front and in NYC public schools: Hector Castillo Carvajal, a transfer school graduate whose passion for learning and community has led to both personal academic success and support for his peers; Adrienne Andry, a dedicated and exceptional educator committed to helping the most at-risk students discover their strengths; and John B. King, Jr., former US Secretary of Education, for his lifelong dedication to education as a teacher, principal, and leader. Read on for their bios!
Since 2010, Eskolta has helped more than 1,000 educators and more than 54 schools to improve how they foster student learning and development. Our own change-making work has touched the lives of more than 20,000 students across New York City to achieve a brighter future.
Join us this coming October to raise funds for Eskolta's critical work in schools—creating school culture where educators and students feel valued, heard, and supported! Enjoy an evening featuring an inspiring program, food and drinks, student art, and of course, the opportunity to learn about Eskolta's good work.
We invite you to celebrate the work that is making school improvement a reality in New York City public schools!
HECTOR CASTILLO CARVAJAL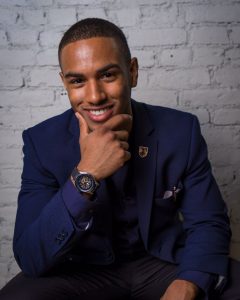 HECTOR CASTILLO CARVAJAL emigrated from Bani, Dominican Republic, with his family when he was eight and graduated from Bronx Haven High School in 2016. Previously, he was a student at Stella and Charles Guttman Community College, CUNY, where he served as student body president and peer mentor, and was a Kaplan Educational Foundation Scholar. He has transferred to the University of Rochester and is now pursuing a Bachelor's degree in Business Marketing and a minor in Sustainability and Economics. Hector is passionate about reforming the organic foods industry and strongly believes in providing access to affordable, nutritious meals free from unnatural substances.
ADRIENNE ANDRY
ADRIENNE ANDRY began teaching in 2009 at East Brooklyn Community High School, a transfer school that serves over-aged, under-credited students and upholds core values that matched her own to support a community in need. For nine years, Adrienne has had an opportunity to hone her leadership skills at EBCHS and consequently has been recognized as a Model Teacher for three consecutive years aiding other school communities with their efforts to improve their teacher teams. Adrienne also coordinates an after school student leadership committee that helps her students realize their own leadership potential and engages them in multiple service projects throughout the year. Prior to her role at EBCHS, Adrienne supported after school programming and the Brian J. Honan Fellowship, a youth service and civic leadership development program at the West End House Boys & Girls Club.
JOHN B. KING, JR.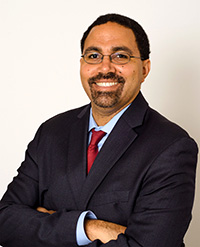 JOHN B. KING, JR. is the President and CEO of The Education Trust, a national nonprofit organization that aims to identify and close opportunity and achievement gaps, from preschool through college. He served as the U.S. Secretary of Education from 2016 through 2017.
King began his career in education as a high school social studies teacher in Puerto Rico and Boston and as a middle school principal. He credits New York City public school teachers—particularly educators at P.S. 276 in Canarsie and Mark Twain J.H.S. in Coney Island—for saving his life by providing rich, engaging
, 
and transformative educational experiences and giving him hope about the future.
Event Details
Date: Tuesday, October 23, 2018
Time: 6:00 – 9:00 PM
Attire: Cocktail
Location: The Rubin Museum of Art 150 West 17th St, New York, NY 10011
Tickets: $150*
Guests will have exclusive after-hours access to the Rubin Museum's preeminent collection of Himalayan art, which includes over 3,800 objects spanning more than 1,500 years to the present day.
*Thanks to our sponsors, a limited number of educators employed by or in New York City public schools will receive free tickets to join this gala event.
2018 Host Committee Members
Laura Nichols
Goldman Sachs
Tarika Barrett
Girls Who Code
Ariel Amdur
BlueMountain Capital Management
Doug Knecht
Bank Street Education Center
Dan Siracuse
Trumid Financial
David Yeager
University of Texas Austin
Michelle Fine
CUNY Graduate Center
Sophie Lippincott Ferrer
Education First
Wesly Toussaint
Metropolitan Diploma Plus High School
Danielle Moss Lee
New York Civil Liberties Union
Afsheen Afshar
Senior Business Executive and AI Expert